Welcome to Summerfest 2023!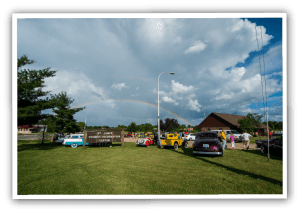 "Route 66" Summerfest will be held June 2nd and 3rd in Rolla, Missouri. This is the 29th year for this event. It was originally started to promote Downtown Rolla but has evolved into an area wide celebration for all ages to promote Old Route 66 and the beginning of summer.
Friday night we kick off Summerfest with a cruise down Route 66 from St. James to Rolla. The activities begin in the festival lot in Downtown Rolla with the Scholarship Pageant, Drummers Competition and Movie Under the Stars. There will be music in the food court from 4:30 pm until 8 pm, food and craft vendors will be open most of the evening.
Saturday starts bright and early at 8 am with the Car Show lining up on Pine Street in Downtown Rolla. The Arts & Crafts booths open at 9am along with the food vendors, kids activities, the famous "burnout contest" at 5pm and the street dance at 7:30pm. There are many other events all throughout the day.
This is just a preview of some of the events. Check out the schedule of events for a full listing.